Gunsmith Cats(Manga) |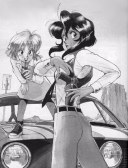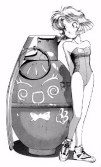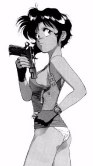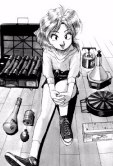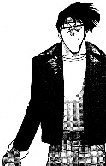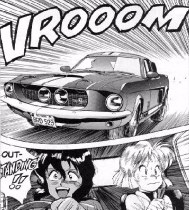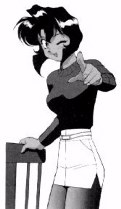 Well, I'll start by saying that if you loved the Gunsmith Cats anime, you will love this manga, and if you did not love the Gunsmith Cats anime, you will still love this manga. Yes, it is that good. I cannot praise this landmark achievement in manga highly enough. It will make you laugh, cry, and eagerly flip to the next page to see what is going to happen to our heroines. As you continue to read the ongoing adventures of bounty hunter Rally Vincent and her wacky partner, Minnie May, you will find yourself engrossed in this gritty, yet hilarious tale of life on the hard side of the street.

The manga has the same feel as the anime. Cute girls, fast cars, blazing guns, and enough explosives to level the dangerous Chicago that the manga is set in. However, the manga also takes some of the anime's under-developed aspects to a new level. First of all, the characters still have those quirky and unique personalities that we loved in the anime, but in the manga they are allowed time to gain even more depth, resulting in lovable personas that the reader will never forget. Perhaps the very best addition to the manga is the inclusion of author Kenichi Sonada's very first GSC universe character, Riding Bean. The infamous "Bean Bandit" is one of my all-time favorite anime/manga characters. He is streetwise getaway driver/smuggler that crosses paths with Rally and Minnie May several times over the course of their adventures. The guy is built like a tank, and nearly as impervious as one. Not only has he survived every thing from electrocution and bullets to being thrown from a speeding sportscar, he can annihilate virtually any foe with just his bare hands. However, even though he guy is an unstoppable brute, he eventually becomes one of Rally's most loyal allies. Just like the other characters, the readers will be delighted to see that his story and persona have more depth than is initially apparent.

While I can't say enough good things about this manga, I do feel I need to include a small warning. Although the anime inspired by the manga was almost squeaky clean, the same cannot be said about the manga itself. This manga has a great deal of violence, nudity, and sexual content. I certainly feel that such content is very vital to this particular manga, but I just wanted any sensitive or very young readers to beware.

With non-stop action, unforgettable characters, and hilarious escapades, this manga is a true classic. I give it a perfect 10 out of 10!!!!!!