Awards I Will Bestow |



Hey all you anime-webmasters/mistresses! Do you have an anime fansite that you think Lord Ashram would approve of? Well, e-mail me your URL, sign my guestbook, and I'll scope out your site. If I like it, I will bestow upon thee one of these much-coveted awards!

The absolute highest honor a website can achieve !


Not ultimate perfection, but still worthy beyond belief.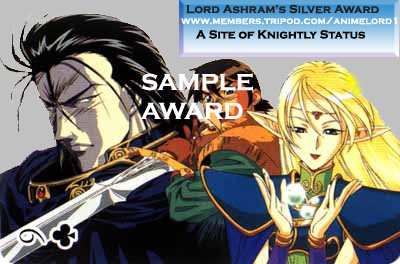 Has a few faults, but otherwise an incredible site.